embracing uniqueness & individulaity.
Dolly Blue Bridal is a multi-award winning bridal studio located in the heart of Shrewsbury. We pride ourselves on offering an exclusive bridal experience that is specially curated to a bride less ordinary!
Welcome all you Brides2Be and huge congratulations on your engagement- 1 yes ticked, another 2 to go!!!
Looking for that unique yet stunning bridal gown? You've hit the jackpot with Dolly Blue! We are here to look after you from the first touch of your booking button to the moment you walk down the aisle towards your fiancé!!!!! We're a friendly and caring team with years of experience in the industry. We pride ourselves on being able to not only hear the bride but listen too- there is definitely a difference! Bridal is not always as easy as you may think, so let us do our job whilst you remain on cloud nine and enjoy the whole experience of trying on some fabulous bridal gowns- after all, when else do you get the chance to do this?? We will guide you every step of the way, so just come and relax in our beautiful studio with complimentary refreshments and enjoy. The hardest choice you will be having to make is saying "yes" to 'the one' (or two dresses)!!
Can't wait to meet you all <3 
The DB Team xx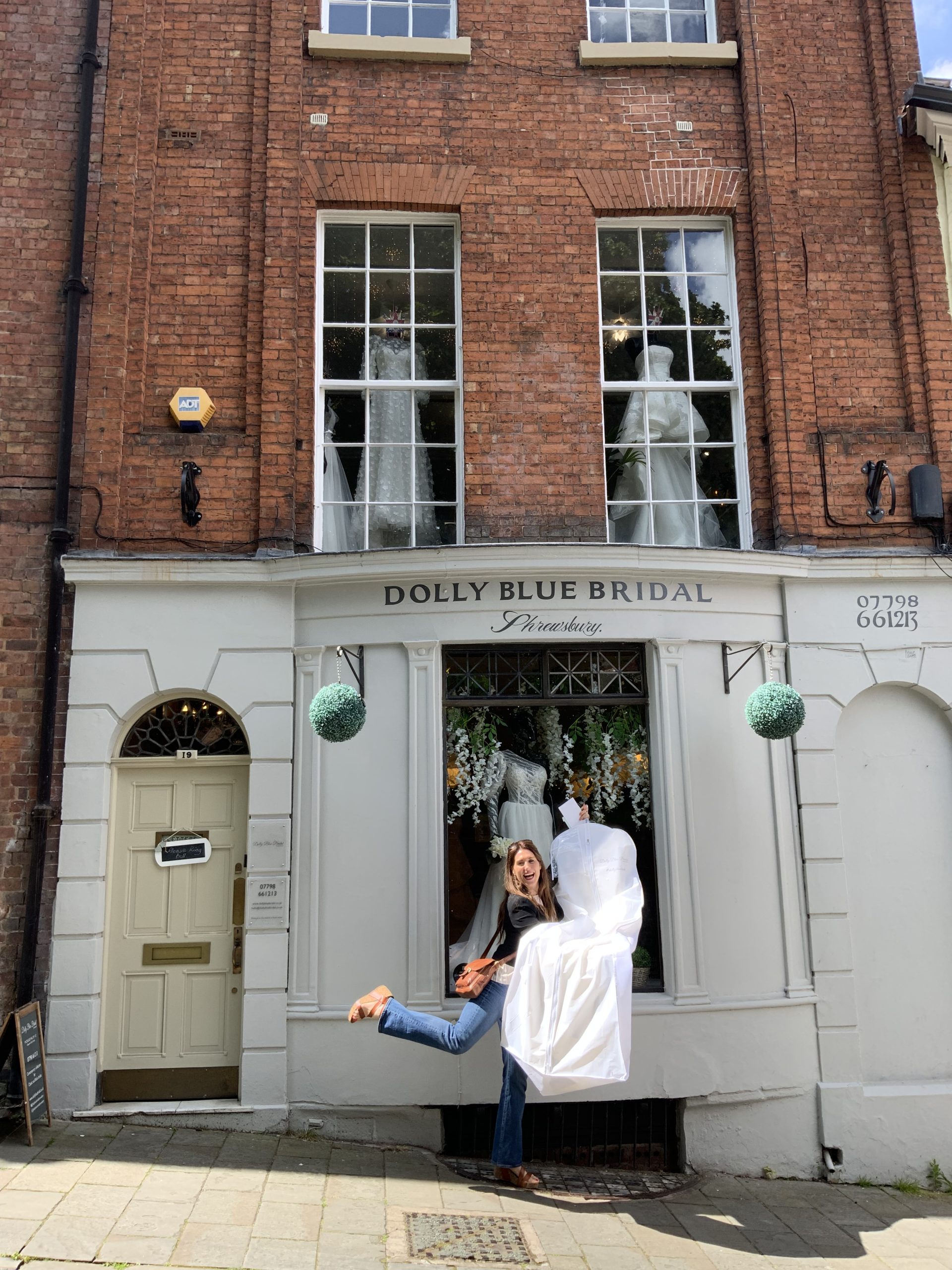 Mollie Rayneau #DBB
"Professional, personal and caring business with some truly beautiful and iconic dresses. Words can't do justice to the marvellous work Jess and the team at Dolly Blue put in. I couldn't reccommend them enough!"
Kelly Fairfield #DBB
"The dresses are on another level and so beautiful! Jess and Adele are so welcoming, accommodating and I would highly reccommed. Fantastic place helping to create each individuals fairytale."
Catherine Russell #DBB
"Jess is fantastic and the dresses are stunning!! Every dress I tried on was an experience in perfection and they are all works of art… Jess just made it so easy and I couldn't put my finger on how or what she did, but she is a master of her craft and i am so fortunate to have found her boutique. I cannot recommend Dolly Blue Bridal highly enough."
Amelia Zarych #DBB
"The one and only bridal shop I visited when i began my search for a wedding dress because Dolly Blue Bridal Studios made all my wedding dress dreams come true… We mad a 7 hour round trip each time we visited Dolly Blue Bridal, we wouldn't have wanted to go anywhere closer to home because it just wouldn't have been the same. From the bottom of my heart, thank you Jess! Xxx"
Alana Sinclair #DBB
"The most beautiful shop with such beautiful dresses. I am so in love with my dress!"
Emily Grabarz #DBB
Amazing experience! Gorgeous shop with an incredible selection of dresses- many are very different to other shops which was lovely… Jess was just woderful! Super friendly, supportive and just all round fabulous."
Sofie Linney #DBB
"The most beautiful bridal shop filled with gorgeous and unique wedding dresses. Jess made me feel at ease and went that extra mile to help me find the perfect dress… For anyone looking for 5* service then this is the place to go!"
Ellie Mitchell #DBB
"Such interesting, non-boring dresses with 10/10 good laughs and great advice!"